COMMERCIAL AUTOMOTIVE REFRIGERATION THERMOBILE
THERMOBILE specializes in insulated and refrigerated van systems. Our insulation features Urethane foam protected with our molded fiberglass interior. We can outfit with most refrigeration systems. We believe there is no better value than THERMOBILE when it comes to refrigerated delivery.
WE WILL BE HAPPY TO PROMPTLY REPLY TO YOUR INQUIRY!
Thermobile Refrigerated Cargo Van
Since 1963 THERMOBILE has earned a reputation of outstanding value for cold transportation of payloads.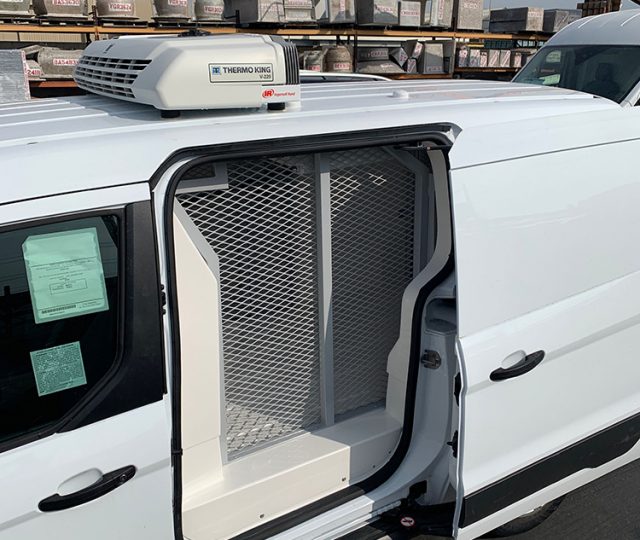 QUALITY FEATURES
Urethane Insulation, Fiberglass Panels, Choice of Refrigeration Units and the Thermobile Intangibles of delivering quality for over 50 years.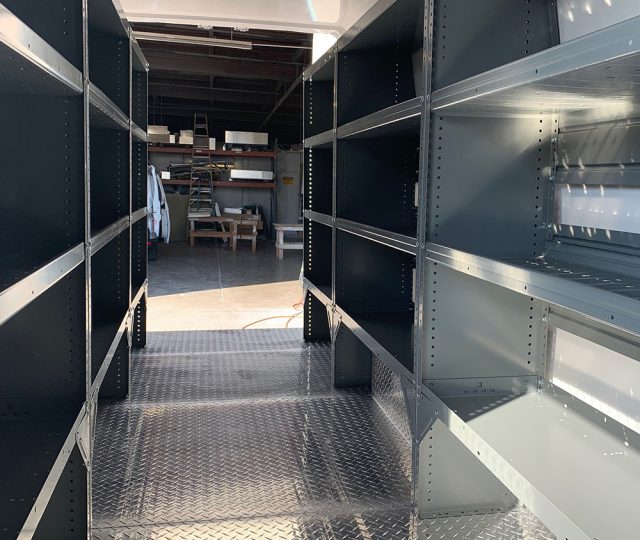 CUSTOM OPTIONS
Diamond plate floors, vinyl strip curtains, tie-down systems, Tommy Lifts, back-up cameras, and sensors, reverse alarms, LED lights, partial insulation conversions & more.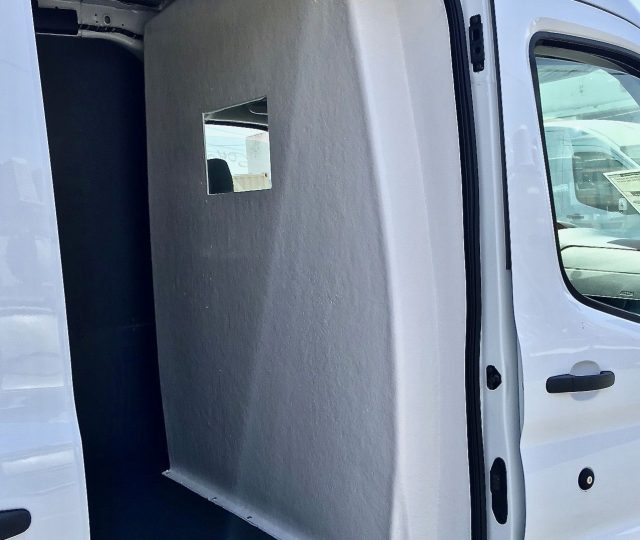 SECURITY BULKHEADS
Our bulkheads are molded with high strength fiberglass and made to fit your specific vehicle. Bulkheads are available for a variety of applications including security.
Request a Call Back?
Use the form to contact us for more information. To reach a THERMOBILE Sales Representative, you can also call or email us.
What Temperature does your product need?
25 degrees and up or 25 degrees and lower
How long does the conversion take?
On average it takes 5 days once the vehicle is pulled into the bay.
What type and size of vehicle do you have?
Mercedes Sprinter / Dodge Promaster / Ford Transit / Nissan
How much does it cost?
The cost has many variables, please call in for a quote.
Interested in joining the Thermobile team? Have experience with refrigeration? Contact us for employment opportunities!
Our top 4 Features
Our rugged insulated van interiors are offered with diamond plate floors (in most models) or a lightweight fiberglass floor at no extra charge. These tough insulated van body systems are stain resistant and very easy to clean. We don't think anyone in the industry can beat our quality and reputation.

URETHANE INSULATION
When deciding which refrigerated van interior to purchase start by selecting the best insulation package. The best insulation material for the thickness is closed cell two pound density Urethane foam.

FIBERGLASS PANELS
Next, our large, durable, custom-molded panels are assembled to protect the carefully installed insulation. Nothing intrudes behind the sealed panels to support fungus, mold or bacterial growth.

REFRIGERATION UNITS
We install Thermoking and Carrier Refrigeration Systems. Units are sized to fit the requirements of our customers. Whether you haul frozen meats, cheese, or flowers we can accommodate your needs.

INTANGIBLES
We all know that quality is not always visible. What is behind the panel is just as important as what you can see. THERMOBILE has been delivering that quality for over 50 years.
What customers are saying
Read what our satisfied customers say about us. We have 5 Stars Rating on all Social Media Platforms.
Fantastic company and customer service! I spoke with Bo and he worked with me diligently on getting what I needed! I would highly recommend this company!
Bo and the team were great! Great service and work was done in a timely manner. We had a brand new Nissan cargo van equipped with a Thermo King and full insulation...
I had a truly seamless experience with Thermobile from start to finish! The service was above and beyond. I would highly recommend to anyone without a doubt.
Aurora K.
The Rocks, Sydney, Australia
Brands That We Work On