URETHANE INSULATION
When deciding which refrigerated van interior to purchase start by selecting the best insulation package. The best insulation material for the thickness is closed cell two pound density Urethane foam. Usually, the thicker the better, but foam quality is just as important. Urethane foam is tricky to make right. The two resins need to be assembled in exactly the correct ratios and completely mixed. If the material is not mixed in a controlled temperature environment the foam does not cure correctly, compromising the insulation value. If the foam is off ratio, you get a gummy mess which can distort the exterior of the truck, and give little, if any, insulation value. We use "slab stock" Urethane foam manufactured under highly controlled environments and monitored for consistent cell size insuring maximum insulation value.
FIBERGLASS PANELS
Next our large, thick custom molded panels are installed to protect the carefully installed insulation. Nothing goes behind the panel except man made material so nothing can support fungus or bacterial growth. Fewer seams mean fewer places for bacteria to hide and easier cleaning. Many of our refrigerated vans include Diamond Plate Aluminum floors.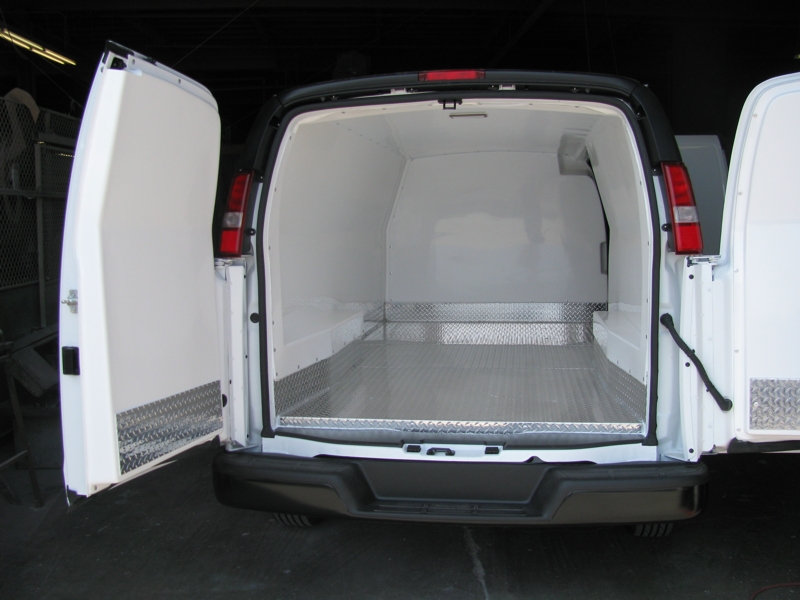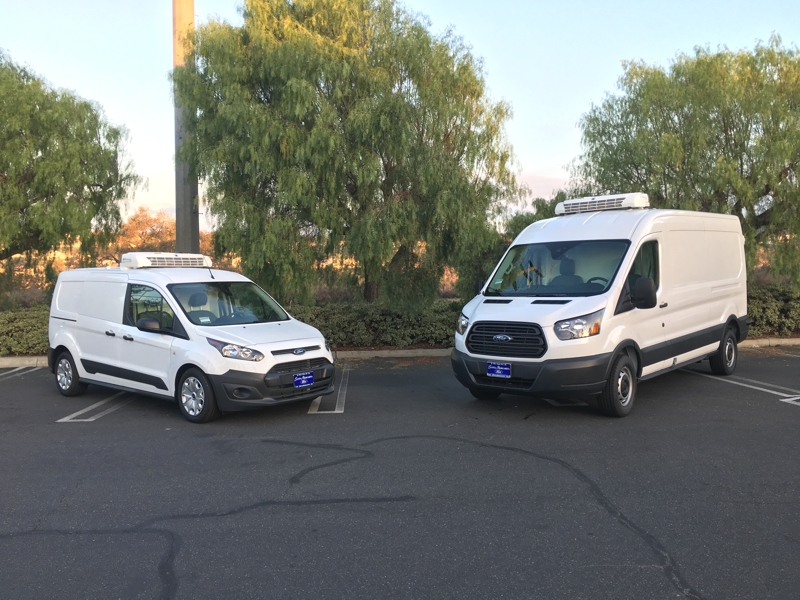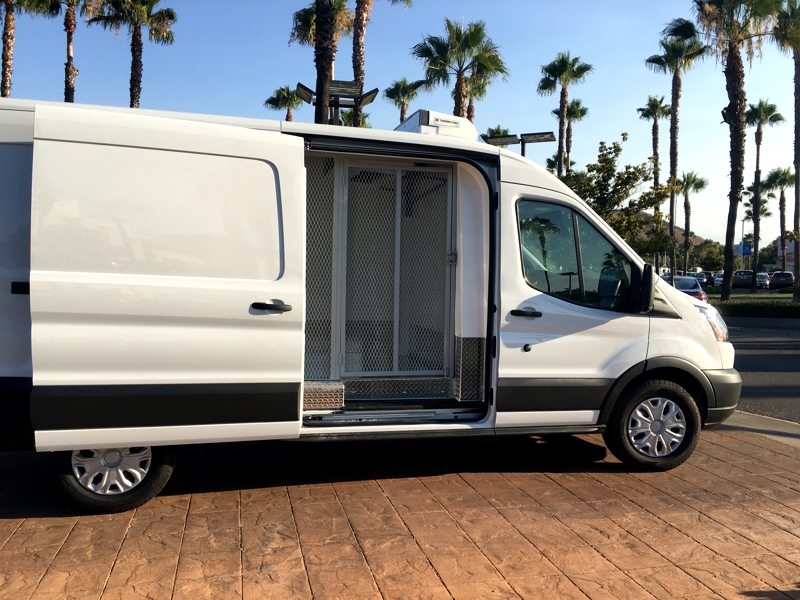 REFRIGERATION UNITS
We install Thermoking and Carrier Refrigeration Systems. Units are sized to fit the requirements of our customers. Whether you haul frozen meats, cheese, or flowers we can accommodate your needs.
INTANGIBLES
We all know that quality is not always visible. What is behind the panel is just as important as what you can see. THERMOBILE has been delivering that quality for over 50 years.
You can purchase your refrigerated truck at any dealer in your area. We will help that dealer make arrangements to have the refrigerated truck delivered to our location and then returned to the dealer.
WE WILL BE HAPPY TO PROMPTLY REPLY TO YOUR INQUIRY!